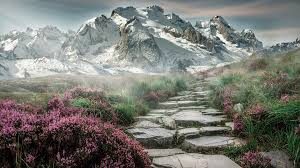 with Deb Brenegan
Saturday, Jan 25
(make-up for snow cancellation–there are still a couple openings)
Eudora Welty said of setting that it is the writerly element that "saves her."  She calls it both a definer and a confiner of story.  Many writers agree that setting is a crucial component of any good piece of fiction, but beginning writers sometimes think of setting strictly as flowery descriptions of raindrops on elm trees or velvet parlor ornaments. Setting can do so much more than describe place. It can develop character, augment conflict, and reinforce theme.  In this session, we'll explore the uses of setting and  practice techniques to make setting work on multiple levels.
In the workshop, we will explore how to:
~overcome resistance to writing about setting
~establish atmosphere, tone, and mood
~use setting as symbol
~create harmony & conflict between character and place
We will also have a hands-on exercise to explore the power of writing about setting.
9:30 am – noon
Red Oak Writing ~ 11709 W. Cleveland Ave, West Allis
To use Pay Pal, click on the class fee below.
$45 (current Roundtable participants, students & WWA members)
To register by mail, complete form & send check to: Red Oak Writing, PO Box 342, Genesee Depot, WI 53127
kim@redoakwriting or 414-881-7276 for info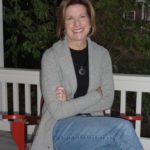 Debra Brenegan earned a Ph.D. in Creative Writing from the University of Wisconsin-Milwaukee and serves as the creative writing director for the LOTUS Untold Stories Program. She taught for 30 years in higher education, most recently as an Associate Professor and the Graduate Program Director at Mount Mary University in Milwaukee, WI.  She's received a Ragdale residency and was a recent finalist for: Glimmer Train's Family Matters Short Story prize, the Snake Nation Press's Serena McDonald Kennedy Award for a short-story collection, the John Gardner Memorial Fiction Prize, the Cincinnati Review's Schiff Prose Prize, and the Crab Creek Review Fiction Prize. Her work has been nominated for a Pushcart prize and has been published in Calyx, Tampa Review, Natural Bridge, The Laurel Review, Cimarron Review, Phoebe, RE:AL, The Southern Women's Review, Knee-Jerk, Literary Orphans, and elsewhere. Her novel, Shame the Devil was named a finalist for Foreword Reviews 2011 Book of the Year Award for Historical Fiction.