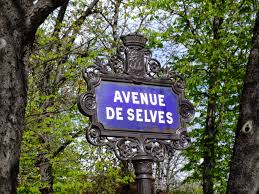 with Karol Weigelt, MS, LPC
Sat. Apr. 22 9 am – 9 pm (with ample meal breaks) and Sun. Apr 23, 10 am – 1 pm
(Registration Deadline: Fri. Apr 14)
Cost: $200 ($190 for current Roundtable participants) until Apr 1*
Covers workshop and materials
Additional $25 if requesting CEU's. (12)
*Add $35 after Apr 1
Do you journal? Have you always intended to record thoughts and feelings but never get around to it? Have you purchased beautiful notebooks that sit empty on the shelf?
In this 12-hour workshop, you will experience and practice the entire 'toolbox' of reflective writing techniques made famous by the classic book, Journal to the Self*. Explore your creativity as you develop your unique and authentic self through reflective writing practice.
*The Journal to the Self workshop, based on Kathleen Adams' book by the same name, is taught by certified instructors only. Karol Weigelt is one of the select few certified to present this workshop.
Red Oak Writing ~ 11709 W. Cleveland Ave, West Allis
Info: kim@redoakwriting.com or 414-881-7276
Karol Wiegelt, MS, LPC, is a therapist and spiritual director in the Chicago area. She is a long time journal writer. Karol facilitates monthly dream groups at the Jung Center in Evanston IL, also using journaling and dream work in the therapeutic setting. She serves as adjunct faculty at Loyola University, Institute of Pastoral Studies.