Tips & Practice to Deliver Your Work Like a Pro
with Jennifer Rupp
February 14, 2015
Ÿ
9:30 am – noon
(Registration Deadline: Fri. Feb 6th)
You've written drafts and polished them until they glisten. Maybe you've found a publisher or are starting down the self-publishing path. Now it's time to share your work—aloud and in person—with an audience. Whether the thought makes your stomach clench or thrills you at the prospect, you want your reading to do justice to all your hard work.
Together, we'll discuss our individual concerns and find practical solutions. We can find ways to make nervous energy work for us instead of against us. We can work on varying reading speed and voice inflection. We can share vocal warm-up exercises for volume, and sound quality. Whatever you need to help you present your work in the best possible light, we can work on it. Most importantly, we want you to leave with the tools and confidence you need to enjoy reading your work aloud.
Please bring 3-5 pages of something you've written (preferably that includes some dialogue) for practice in a safe, supportive environment.
$30
Current Roundtable Members & Students: $20
OR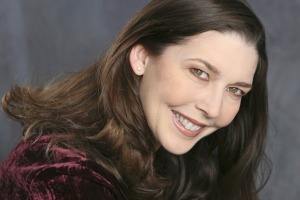 Jennifer Rupp is a writer, a Co-Founder and former Co-Artistic Director of Renaissance Theaterworks, Milwaukee's premiere professional women's theater company. She also works with her husband, Dick Chudnow, as Business Manager for their comedy improv company, ComedySportz. After performing on stage and producing theater and comedy for 20 years, Jennifer, a lifelong fan of reading romance novels, has turned her creative energies toward writing them.
Red Oak Writing
Marian Center for NonProfits
Ÿ
3195 S Superior St, #205
Ÿ
Milwaukee
www.redoakwriting.com
Ÿ
414-881-7276