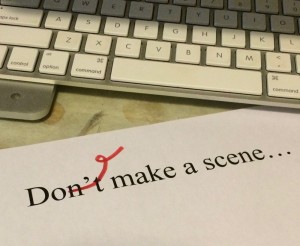 with Kim Suhr
December 10, 2016
(Registration Deadline: Moday, December 5, 2016)
 9:30 am – noon
Red Oak Writing ~ 11709 W. Cleveland Ave, West Allis
(in the education wing of Holy Trinity Church)
Scenes are the building blocks of story–both fiction and nonfiction narratives. But how do writers decide which story events are "scene worthy" and which are better conveyed through summary? Once decided, how do writers build scenes that engage the reader and move the story forward? Often "show" is better than "tell," but not always. In this workshop, we'll explore how to strike the right balance.
Appropriate for fiction and memoir/creative nonfiction writers. (We will talk about concepts discussed in Sandra Scofield's The Scene Book. Participants are encouraged–though not required–to give it a look before the workshop.)
Fee: $50
(Student discount for current members of Red Oak Roundtables participants and students high school through college: $45)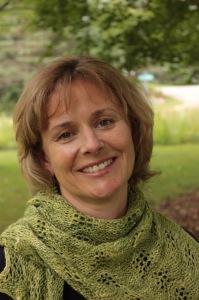 About Our Presenter: Kim Suhr is the author of Maybe I'll Learn: Snapshots of a Novice Mom and director of Red Oak Writing. Her work has appeared at Grey Sparrow Journal, Midwest Review and Stonecoast Review as well as earning awards from the Wisconsin Writers' Association's Jade Ring and Lindemann Humor Contests. You can listen to Kim read her work at WUWM 89.7 on the Lake Effect Program. To learn more about her writing, visit kimsuhr.com. Kim holds an MFA from the Solstice program at Pine Manor College where she was the Dennis Lehane Fellow in Fiction.