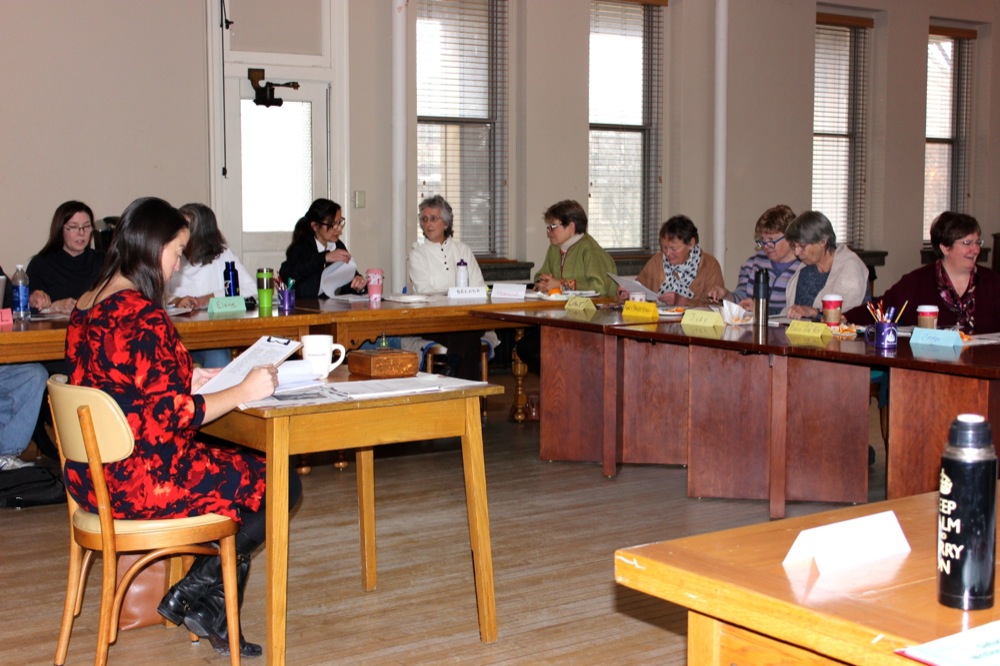 Join other writers and experts in the field to learn about topics relating to writing and marketing your work. These interactive workshops  allow you to dig deeper into your work and learn from other committed writers in a collegial setting.
Online
Using podcasts, resource links, practice exercises and discussion boards, students access materials and post on their own schedule. (No "real time" meetings.) For maximum benefit and interaction, participants will want to post by the Friday of each week of the class. (4 modules, 1 per week with an additional week to view materials and responses.) 
Sept 19 – Oct 24
Point of View: The Basics and Then Some
In Studio
Studio workshops held on Saturday mornings from 9:30 – noon in our studio at 11709 W. Cleveland Ave, West Allis (in the education wing of Holy Trinity Church)  
Sept 17, 2016
Top-Notch Nonfiction: Braiding the Essay & Other Techniques with Amy Lou Jenkins
Oct 1, 2016
Join us at The Publishing Institute* at Mount Mary University
*Register directly with MMU. $80 ($65 for current Red Oak Roundtable participants); $25 for 10-min. pitch session with an agent or editor (optional).  
Nov 19, 2016
What Poetry Can Teach Writers of Any Genre with Robin Chapman
Dec 10, 2016
Scene and Summary: The Balancing Act with Kim Suhr
Registration Required
Fee: $50
(Current Roundtable Participants & Students: $45)