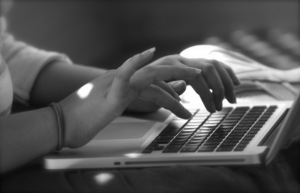 with Judy Bridges
Saturday, Nov 8
(Registration Deadline: Fri, Oct 31st)
9:30 – 12 noon
Red Oak Writing
Room #205
Marian Center for NonProfits
3195 S Superior St
Milwaukee
Point of View (POV) is one of the trickiest bits of craft a writer needs to master. Get it right and your readers stay glued to the page. Get it wrong and they can't keep track of who's talking, thinking, or holding the gun.
You must select the right POV for your story. Should you choose first person, second person, third limited, omniscient, or one of a dozen variations? Should you change the narrator part way through, or use multiple points of view? If so, you need to know how and when to do it so your readers don't get lost in the process.
This won't be the easiest workshop you've ever taken, but it will be one of the most rewarding.
Enjoy a morning in the company of other writers who like to learn. You'll see samples of the various POVs, and learn techniques you can use to master this tricky bit of craft.
If you'd prefer to register by mail,
download the form and send a check for the appropriate amount.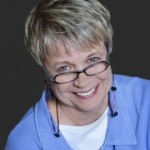 Judy Bridges is one of the few people who can say, "Shut Up and Write!" in a way that makes you smile. A renowned mentor and coach, she earned her living as a writer before founding Redbird Studio writing center in Milwaukee, WI, in 1993. There she taught (and learned from) over 6,000 aspiring and accomplished writers of all ages, helping them write fiction, nonfiction, plays and corporate communications. She won four national awards for her book, Shut Up & Write!, and is currently working on a memoir. As a teacher and as a writer, Judy shares her wisdom with a no-nonsense, humorous voice that makes writing accessible and reading her book a joy.