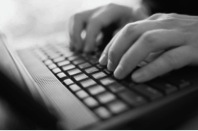 with Joanne Nelson
May 9, 2015
Ÿ
9:30 am – noon
 (Registration Deadline: Fri, May 1st)
An essay is a piece of writing on a particular subject and to assay is to explore, discover, look deeper. Join us as we explore the craft behind the personal essay. Learn techniques for where to start your stories, how to create scenes integral to the narrative, and how to remember more of the details that give an essay life. We'll find the moments in our work where we can go further, where we can discover our own unique truths about what needs to be said, and why we've picked this moment to say it.
You'll leave this workshop with tools for continuing the morning's work, a direction for your second draft, and ideas for where to submit when the work is done.
$30
Current Roundtable Members & Students: $20
OR
Register by mail
Instructor, Joanne Nelson, is a writer and psychotherapist living in Hartland, Wisconsin. She is the nonfiction editor for The Tishman Review and also develops and leads community writing programs. She has published both essays and poetry, and her work has won awards in the Wisconsin Regional Writers' Association's annual contests. She holds an MFA from the Bennington Writing Seminars.
Red Oak Writing
Marian Center for NonProfits
Ÿ
3195 S Superior St, #205
Ÿ
Milwaukee
www.redoakwriting.com
Ÿ
414-881-7276