with Patricia Ann McNair
October 20, 2018
Class is full. Call to be added to the waiting list. (414.881.7276)
For writers of all genres, this workshop will guide participants to identify and use their most compelling material to create new work and reinvigorate ongoing projects. Drawing from memory, imagination, and observation, writers will discover their own extraordinary content. Writing activities will combine each writer's unique material with a variety of ways of telling, structure, and form, in order to make work that resonates. Whether a writer is creating imagined new worlds or writing autobiographical pieces, prose or poetry, these explorations will feed the muse.
9:30 am – noon
Red Oak Writing ~ 11709 W. Cleveland Ave, West Allis
$45 (students & current Roundtable participants)
To register by mail, complete form and send check to
Red Oak Writing, PO Box 342, Genesee Depot, WI 53127
kim@redoakwriting or 414-881-7276 for info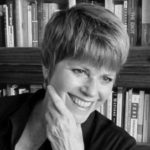 Patricia Ann McNair's essay collection, And These are The Good Times was named a finalist for the Montaigne Medal for most thought-provoking book of 2017. The Temple of Air, McNair's story collection, received the Chicago Writers Association Book of the Year Award, Southern Illinois University's Devil's Kitchen Reading Award, and the Society of Midland Authors Finalist Award. Her work has appeared in various anthologies, magazines, and journals including American Fiction: Best Unpublished Short Stories by Emerging Writers, The Rumpus, Barrelhouse, Superstition Review, Word Riot, Hypertext,  Prime Number, River Teeth, Fourth Genre, Brevity, Creative Nonfiction, and others. McNair also writes reviews for the Washington Independent Review of Books. She is an associate professor and director of undergraduate programs in creative writing at Columbia College Chicago where she won the Excellence in Teaching Award, and was nominated as the Carnegie Foundation's U.S. Professor of the year.