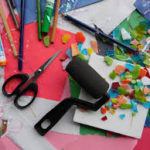 with Kaaren Anderson
Saturday, Feb 10
(Registration Deadline: Fri, Feb 2)
This unique workshop will tap into your creativity and playfulness. We'll begin with a short, guided meditation to promote open engagement, followed by hands-on, identity-themed art projects that will help writers get inside their characters. Participants will leave with completed art pieces, allowing ongoing reflection and dialogue with their creations. Beneficial for writers of memoir and fiction alike.
All art materials will be provided.
Artistic skill is not required to benefit from this workshop.
9:30 am – noon
Red Oak Writing ~ 11709 W. Cleveland Ave, West Allis
$45 (students & current Roundtable participants)
To register, complete Online Registration Form & send check to Red Oak Writing, PO Box 342, Genesee Depot, WI 53127
kim@redoakwriting or 414-881-7276 for info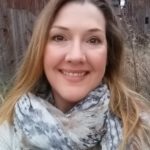 Kaaren Anderson is an art therapist, counselor, and educator; she has a Bachelor of Fine Arts and Master of Arts degrees in Education and Art Therapy. Kaaren is a Transition Coordinator for the Wisconsin Dells School District, and an in-home therapist for Transitions Behavioral Health in Portage. She lives on a hobby farm with her husband and son in an 1840's log-cabin farmhouse. Kaaren keeps bees and chickens, perpetually renovates, and loves making art when time allows.