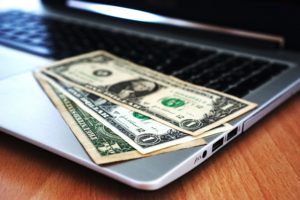 Saturday, March 14
9:30 am – 12 noon
(Registration deadline: Mon. Mar 9)
You've been saying you want to make a living as a writer. You've even spent a fair share of time sitting at the kitchen table researching freelance writing, only to walk away with your head spinning – ala The Exorcist – rather than being enlightened. Middle school teacher turned copywriter, Jessica Noel, shares how she stopped casting around for inspiration and started treating her writing like a business. Students will learn the common misconceptions about being a paid writer, take the critical first steps that many writers skip, and walk away with an action plan for writing productivity and profit.
Outline of Class:
Before you do anything – this exercise must be done first!
The top misconceptions when it comes to making money as a freelance writer.
The universal marketing plan for all beginning freelance writers.
Create a plan for your success.
Top Tips For Productivity and Profit.
9:30 am – noon
Red Oak Writing ~ 11709 W. Cleveland Ave, West Allis
To use Pay Pal, click on the class fee below.
$45 (Roundtable participants, students & WWA members)
To register by mail, complete form & send check to: Red Oak Writing, PO Box 342, Genesee Depot, WI 53127
kim@redoakwriting or 414-881-7276 for info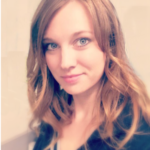 Jessica Noel was a middle school teacher and university instructor when she got tired of dreaming about being a paid writer. She quit teaching, and within ten months, replaced her income. Jessica now runs a full-time copywriting business, and her podcast, The Writing Trade, launches in January 2020.