This facilitated group is focused on helping you reach your writing goals in any genre. We begin with a brief prompt followed by thoughtful discussion of your pages-in-progress. In our collegial atmosphere you will feel comfortable sharing your work and confident the feedback you receive will be offered with a generous spirit. Not all participants have publication as a goal, but those who do have seen success in our short time as a group.
Held at the Medical College of Wisconsin, the group is a collaboration between the MCW Center for Bioethics and Medical Humanities Program and Red Oak Writing.
Sept – Dec  2019 Series 
Monday Evenings, 4:30 – 6:30 pm (Room H3050)
Sept. 16 "Try It" (Free) Contact Kim 414.881.7276 to reserve your spot
Prepayment and Registration Required for Sessions Below:
Sept 23
Oct 7
Oct 21
Nov 4
Nov 18
Dec 2
Sessions may be purchased in even increments. Click on price to use Pay Pal.
6 sessions for $120 (Med Student Price: $60)
4 sessions for $90 (Med Student Price: $45)
2 sessions for $50 (Med Student Price: $25)
In "punch-card" fashion, participants may attend as many sessions in a series as they have purchased. When I receive your payment, I'll send a link for  you to indicate the dates you'll attend.
Unused sessions may be carried over one semester only. Less-than-24-hr. cancellations will be charged to the participant's "balance."
All participants: please complete our Registration Form
To pay by mail, please send check to:
Red Oak Writing
PO Box 342
Genesee Depot, WI 53127
Sorry, no refunds.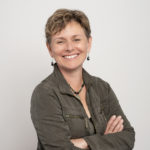 KIM SUHR, MFA, is the author of Nothing to Lose (Cornerstone Press, 2018) and director of Red Oak Writing. She presents at local, regional, and national conferences. Her work has appeared in various journals, most recently at Wisconsin People & Ideas, Midwest Review, and Rosebud as well as in the anthology, Family Stories from the Attic (Hidden Timber Books, 2017). Kim holds an MFA from the Solstice program at Pine Manor College where she was the Dennis Lehane Fellow in Fiction. To learn more about her writing, visit kimsuhr.com