NOTE: If you are looking for information about our panel to be held at NO Studios on Sunday, April 14th, please follow this link...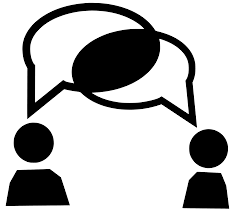 with Robb Grindstaff
April 13, 2019
(Registration Deadline: Monday, April 8)
Great dialogue is critical. It develops your characters into real, three-dimensional people that readers relate to and engage with. Dialogue should drive your plot – not the other way around. A great story idea with dull, lifeless dialogue falls flat, but even a rehash of a well-worn plot that has crackling dialogue is hard to put down.
In this session, published author and fiction editor, Robb Grindstaff, will discuss real-world methods you can put into immediate practice. Learn tips and techniques to craft dialogue that pulls the reader into the story and characters.
9:30 am – noon
Red Oak Writing ~ 11709 W. Cleveland Ave, West Allis
To register online:
$45 (students & current Roundtable participants)*
*Registration is complete when you have filled out the online form.
To register by mail:
 Complete form and send check to
Red Oak Writing, PO Box 342, Genesee Depot, WI 53127
kim@redoakwriting or 414-881-7276 for info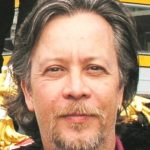 In addition to a 40-year career as a newspaper editor, manager, and publisher, Robb Grindstaff has written fiction most of his life, including two published novels, Hannah's Voice and Carry Me Away, both with Evolved Publishing. His third novel sits in his computer and stares at him. Robb edits fiction and non-fiction books, including published and agented authors from the U.S, Europe, and Australia. Robb currently operates a news media and publishing company. http://robbgrindstaff.com