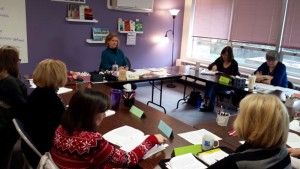 This group is now meeting online using Zoom.
The Red Oak Roundtable is a facilitated feedback group designed to support you as you work on projects and continue developing the craft. Red Oak Director, Kim Suhr, is committed to helping you reach your writing dreams — big project or small — fiction, nonfiction, plays or poetry.
This group is appropriate for dedicated writers willing to share their work with a group to receive feedback, share ideas and build a network of writing friends.
Dates: (All Sundays)
May 31 (cancelled),
Still available: Jun 21, Jul 19, Aug 16, Sept 20, Oct 18, Nov 15, Dec 20
(You may sign up for only the dates you can attend.)
Time: 1 – 3:30 pm
Enrollment: 6 participants min*/9 participants max
Fee (per date): $25
(Sign up for each date individually by the Wednesday prior to each session.)
Complete Reg Form: https://docs.google.com/forms/d/1P_ImnBosOUqIK27zc3g8rbCnCcY1jadyFm6GpSpcBKk/edit
To Pay: Pay Pal button below, use Venmo (kim@redoakwriting.com) or send a check to Red Oak Writing, PO Box 342, Genesee Depot, WI 53127
*Must meet minimum enrollment one week prior to the workshop or it will be cancelled that month.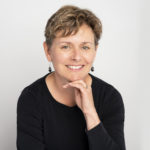 Facilitator, Kim Suhr, is Director of Red Oak Writing and author of Nothing to Lose (Cornerstone Press, 2018) and Maybe I'll Learn: Snapshots of a Novice Mom (KDP, 2012). She has presented at local, regional, and national writing conferences, and shepherds other writers as they find their voices and tell their own stories. Kim's work has appeared in various journals and the anthology, Family Stories from the Attic (Hidden Timber Books, 2017) She holds an MFA in fiction from the Solstice program at Pine Manor College in Boston where she was the Dennis Lehane Fellow.