with Christi Craig
Saturday, January 21, 2017
(Registration Deadline: Mon, Jan 16)
In this workshop, we will define the purpose of memoir and the memoir essay (there is a difference!). We'll look at traditional and nontraditional forms and talk about strategies for turning a personal experience or story into flash memoir (1,000 words or fewer). And, we will put pen to paper–because we learn best when we engage with the page!
9:30 am – noon
Red Oak Writing ~ 11709 W. Cleveland Ave, West Allis
$45 (students & current Roundtable participants)
To register by mail, complete form and send check to
Red Oak Writing, PO Box 342, Genesee Depot, WI 53127
kim@redoakwriting or 414-881-7276 for info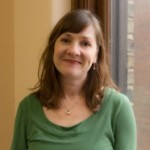 Christi Craig lives in Wisconsin, working by day as a sign language interpreter and moonlighting as a writer, teacher, and editor. Her stories and essays have appeared online and in print, and she received an Honorable Mention in Glimmer Train's Family Matters Competition, 2010. Visit her website at christicraig.com.