with Lisa Rivero
Saturday, Nov 11
What are publishers looking for? How can I shine the best light on my work when I approach them? What better way to learn than from someone who has sat on both sides of the desk? Lisa Rivero, founder and Editor-in-Chief of Hidden Timber Books, will share insights gleaned from experience publishing work with a big press (Palgrave Macmillan) and a small independent press (Great Potential Press), as well as self-publishing and now publishing others' work (and indexing probably 400+ books over the years).
The workshop will cover
The wide variety of publishing possibilities and how to understand the differences and advantages
How the process of reading anthology submissions made her think of cover letters and submission beginnings differently
What social media can and can't do for writers
Debunking some self-publishing myths (e.g., it will kill any chances for traditional publishing, or that it's a good way to make a lot of money)
9:30 am – noon
Red Oak Writing ~ 11709 W. Cleveland Ave, West Allis
To register online, follow the link to Pay Pal and complete the Online Registration Form
$45 (students & current Roundtable participants)
To register by mail, print & complete form and send check to
Red Oak Writing, PO Box 342, Genesee Depot, WI 53127
kim@redoakwriting or 414-881-7276 for info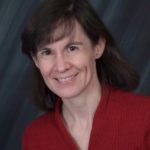 Lisa Rivero has written professionally for over two decades and taught college writing and creative thinking courses at the Milwaukee School of Engineering for many years. She is the author of four published non-fiction books, a middle-grade historical novel, and several articles and essays, and she is currently making a mid-life (well, a little past mid-life) transition to poetry and speculative fiction. Lisa lives in Milwaukee, where she is also the owner of Hidden Timber Books.  Learn more at lisarivero.com and hiddentimberbooks.com.