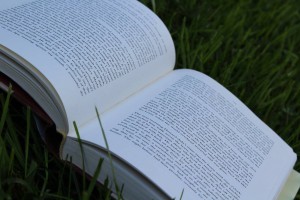 with Kim Suhr
Saturday, March 17, 2018
(Registration Deadline: Mon, March 12)
If you don't have time to read, you don't have time to write.
It's that simple.
                                                                                               ~Stephen King
With the myriad of writers' conferences, programs and classes, it's easy to forget that some of our best (and cheapest) writing lessons can come in the form of the books we read—if we know how to approach them as something beyond escapism or entertainment.
In this workshop, we'll look at specific ways to approach the books we read with an eye toward improving our own weak spots and as models to strive for. Participants will practice applying what they learn from "mentor texts" and develop their own "syllabus" to inform their writing practice.
9:30 am – noon
Red Oak Writing ~ 11709 W. Cleveland Ave, West Allis
To use Pay Pal, click on the fee amount below:
$45 (students & current Roundtable participants)
To register by mail, complete form & send check to Red Oak Writing, PO Box 342, Genesee Depot, WI 53127
kim@redoakwriting or 414-881-7276 for info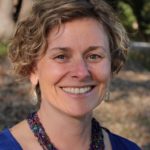 Kim Suhr is the author of Maybe I'll Learn: Snapshots of a Novice Mom and Director of Red Oak Writing. Her work has appeared in many journals, including the Midwest Review, the Stonecoast Review and Solstice Lit. Kim holds an MFA from the Solstice program at Pine Manor College where she was the Dennis Lehane Fellow in Fiction. To learn more about her writing, visit kimsuhr.com