with Christi Craig
November 10, 2018
Details play a significant role in our writing, whether we write poems, essays or novels. Details build story, deepen story, and provide more ways for readers to connect with story. In this workshop, we will look at all three functions of details as they apply to setting, place, and person, drawing from examples and diving into writing exercises. Writers will leave the workshop with a clearer understanding of how details may work to enhance their writing and with a list of resources for further study.
9:30 am – noon
Red Oak Writing ~ 11709 W. Cleveland Ave, West Allis
$45 (students & current Roundtable participants)
To register by mail, complete form and send check to
Red Oak Writing, PO Box 342, Genesee Depot, WI 53127
kim@redoakwriting or 414-881-7276 for info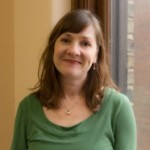 Christi Craig lives in Wisconsin, working by day as a sign language interpreter and moonlighting as a writer, teacher, and editor. Her stories and essays have appeared online and in print, and she received an Honorable Mention in Glimmer Train's Family Matters Competition, 2010. Visit her website at christicraig.com.